Liudmyla Lytvynenko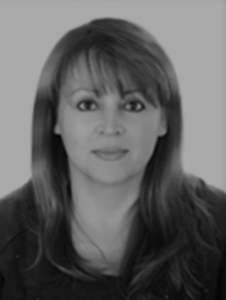 Psychodrama trainer and supervisor of the Psychodrama Association for Europe (PafE e.V). Founder and director of Playback theatre "Reflection", 2001-2014. Indvidual PIfE e.V. member since 2006.
Founder of the Association of School and Psychodrama in Ukraine. President of the Association (1996-2006), board member responsible for training.
She is certified psychologist, researcher and counselor of the Psychology Institute, APN Ukraine; director of Crisis Center of medical-psychological Help.
Founder of the "Help line" in Kiev. Head of the "Help line for the children and adolescents" (1999-2007), supervisor. Specialist in body-oriented therapy, art-therapy, certified by Moscow Institute of Psychology and Education (Russia), 1996-2003. Participant to the International training and research program of psychological development of adults "Personality and human relation", 1991-2001
Work experience as psychologist in political projects – 10 years